Listen to sermons from the pulpit of Pekin Bible Church

---

Do you have a question about God, Jesus, the Bible, or theology?
Do you need help understanding a Bible verse or passage?

---

Daily Devotionals and other great resources

---

Plugged In is an entertainment guide full of the reviews you need to make wise personal and family-friendly decisions about movies, videos, music, TV, games and books.

---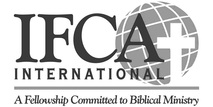 IFCA International is a Fellowship of churches and believers from around the world who are committed to biblical ministry in an effort to enhance the strength of the Church by equipping for, and encouraging toward, ministry partnerships to acomplish Great Commission objectives.
---